AUTOMATIC SHOP FRONT
DOORS
AUTOMATIC SHOP FRONT DOORS THAT ENHANCE YOUR BUSINESS
We simplify the process of doing business for your company.
We understand the significance of your store's entrance. They assist ensure that your clients have a positive experience with your business from the moment they walk through the door until long after they've left.
Because of this, we have been supplying better commercial Automatic Shop Front Doors to stores and other companies since our inception. Our top-tier automated doors and operators are built to last and provide individuals of all abilities with easier access while also preserving or improving your building's beauty.
Your company's raison d'etre is to provide exceptional services and goods to your clientele. Our job is to ensure that they are able to enter your establishment without a hitch.
Why choose an automatic door store

for your service?
Customized Quotations
Elevate your entrance with tailored solutions through our Customised Quotation service, ensuring the perfect automatic door fit for your unique needs.

Professional Engineers
Our team is dedicated to delivering seamless installations and expert maintenance, guaranteeing the utmost functionality and reliability of your automatic doors.
24/7 365 days
Advice, assistance, and emergency call outs from our service department are accessible around the clock, every day of the year.
Communication
Our staff is committed to maintaining open lines of contact with our clients both during and after our services have been rendered.
Call Us Toll Free Anytime for Ultimate
Automatic Door Service

Support.
Why Your Company Needs

Automatic Doors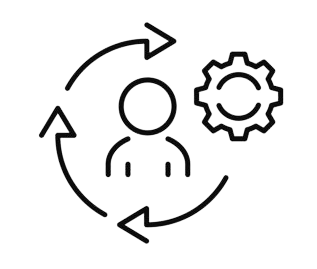 Adaptable To A Numerous Uses
They aid in the orderly movement of traffic and may be set to open and close at certain periods, which is useful for controlling crowds. Additionally, doors may be connected to security systems and employed as an additional deterrent against would-be intruders. They're a worthwhile investment for any company because of the improved accessibility and convenience they bring. The fact that they are long-lasting and useful in a variety of contexts and climates is an added bonus. Our motorized storefront doors are suitable for both commercial and industrial applications.
Better Sanitation
Hygiene and cleanliness in the workplace have received more attention in recent years. By limiting the number of times employees and customers touch the door knobs, shop front automatic doors may help keep your building cleaner. This detail may not seem important, but consider the implications if every individual entering and leaving the building uses the same handle. As a result, there will be a greater potential for contamination. A recent research also shown that in just a few hours, a contaminated door handle can infect more than half the individuals in a workplace. If no one has to physically open a door, this problem will never arise.
Aesthetics
Installing Automatic Shop Front Doors in your commercial building is a simple way to upgrade its appearance. They show that you care about your clients and want to make their experience as pleasant as possible by going above and beyond what is expected of you. There is a wide range of designs and materials available for automatic doors. That way, you may pick shop front automatic doors that match the aesthetic of your company. Automatic Shop Front Doors should be a top priority for any company renovation project.
Added Protection
The safety of your place of work directly affects your ability to make a living. Having an automatic door installed might provide you peace of mind and dissuade would-be intruders. You may connect them to your alarm system to have it sound if the doors are opened without authorization. This may buy you precious minutes in which to alert the authorities and secure the building. They are useful for keeping out intruders, but they may also be used to secure the interior of a building.
Convenience
Come on, admit it. Everybody likes it when things are made easier for them. Customer and worker convenience are greatly enhanced with Automatic Shop Front Doors. Customers will appreciate not having to struggle with a finicky door handle or a ponderous door in order to enter or leave your establishment. They facilitate the movement of workers throughout the facility, which is useful when staff have to carry heavy objects or navigate huge crowds.
Environmentally Friendly
Now that people are more aware of the effects of climate change, even little adjustments can have a significant effect. One of such alterations is the addition of automated doors. Typically, heating accounts for 31% of the retail industry's energy expenditure. Storefronts leaving their doors propped open contribute to this staggering figure.