Automatic
Sliding Door Operator System
The Automatic Sliding Door operator system uses an encoded technology that is micro-computer controlled. This ensures that the door operates smoothly and without any audible noise. It has been put through more than 2 million cycle durability tests, making it one of the most reliable systems on the market. This system has designed to withstand the rigors of daily use.
Depending on the specific requirements of the building in question, our automatic sliding door operator systems can adapted to provide an optimal solution. For example, in a department store or restaurant, our doors can configured to allow for a high volume of foot traffic, while in a hospital or office setting, we can adjust the doors to allow for wheelchairs and other medical equipment. We also offer specialized solutions for retail outlets, stations, and airports that has designed to meet the unique needs of these environments. 
An automatic sliding door operator system offers a remote control or function box for easy operation. With functions like Normal, Hold Open, Hold Close/Lock, Partial Open, Entry Only and Exit Only, you can tailor the operation of your system to your specific needs. Whether you're looking for added security or simply easier operation.
Do you need to install a reliable
Automatic Door Operator

System ?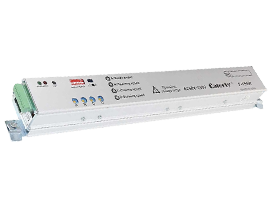 The high range AC voltage input function of the micro controller allows for all AC voltage input from AC 80V to AC 250V ± 10%. This input provides for a wide range of voltages that can be used with the microcontroller.

The safety feature will quickly stop and reverse the door if it meets any resistance while moving. This is in order to prevent injuries from happening.

A microcontroller can connect with different types of control systems, making it a versatile tool for a variety of applications. For example, an electric lock can used to control access to a building or other secured area. A safety beam used to detect intruders or other potential hazards. UPS systems can provide backup power in case of a power outage. And card readers used to control access to secure areas or track attendance at events.

It can detect abnormal operating, wind pressure and forced openings. By using the information from the sensors, the control unit can initiate the appropriate safety measures to protect the door or window.
The motor module adopted metallic degree gear combined with brushless motor and custom wiring in the advanced assembly system. The encoder feedback system of the motor has used to provide precise control and speed regulation. The features are: -Precise control-Customizable, Advanced assembly, Speed regulation  & Integrated design.

Our gear motor designed to run at high speeds while remaining quiet during operation. This allows you to get the most out of your equipment without disturbing those around you.

Its tough and durable construction means that it can withstand extended use without requiring replacement or repairs. As a result, you'll be able to save money on your electricity bills while also enjoying the peace of mind that comes with owning a quality product. 

They has designed to operate without generating heat. This helps to prolong the life of the motor and keep it running at peak efficiency. 
Powder metallurgy is a process where metal powder has compressed and formed into a desired shape. This process gives the hanger wheel added strength and wear-resistance, meaning it will never lose its shape. 

Additionally, the hanger wheel has anti-jump features to ensure that the door stays on track while in use.
Call Us Toll Free Anytime for
Automatic Sliding Door Repair

Service.